The kitchen glow up
From 90's design nightmare to a fresh and modern biophilic family kitchen.
A greasy start
The listing pictures of my 1914 bungalow did not reveal how grimy this kitchen was (do they ever?!). However, more troubling than the grease, was the truly heinous mismatched 90's elements. Brownish-green linoleum counters with deep red walls, yellowed appliances, and even a wall paper border (remember those?) Here's the story of how I transformed this design nightmare into a dream kitchen!
Minimal changes for maximum impact
how to prioritize projects on a budget
Like most first time home owners, I was big on ideas and short on cash. I kept the layout of the kitchen, the cabinets, and opted for budget-friendly DIY fixes for the rest. Here are the three changes that made the biggest impact!
2. Tile is worth the investment
Cement tile is beautiful and affordable!
3. Appliances: cover what you can't replace
The don't make 'em like they used to
The dishwasher and stove were replaced. While I can't pretend that was low budget, it was necessary, and decreased the decor budget accordingly 😜. A new refrigerator was absolutely not possible. Luckily the fridge cleaned up (thanks mom)! These 1980's refrigerators will probably outlive us all!
Who doesn't love a good before and after?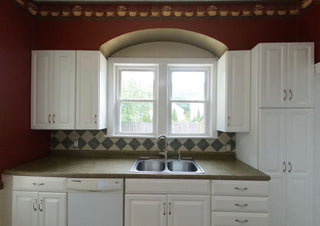 before
After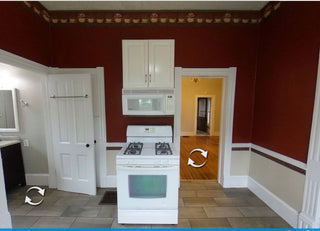 Before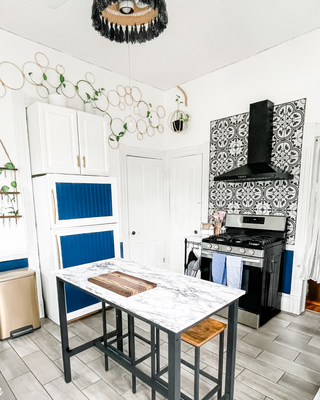 after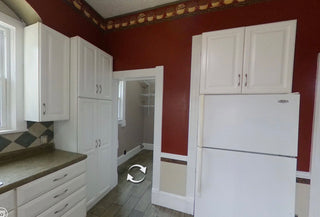 before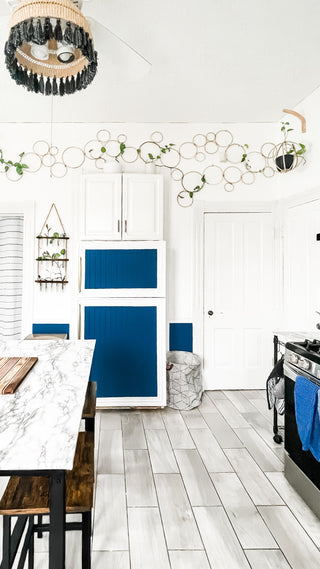 after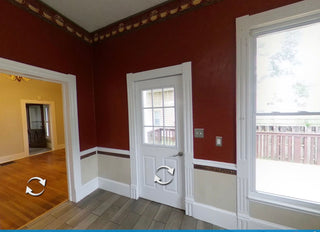 Before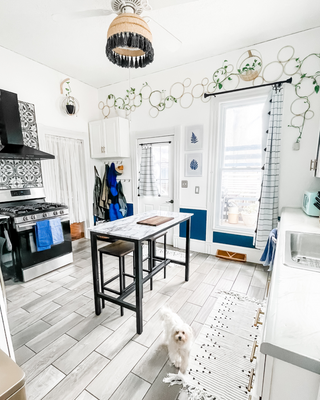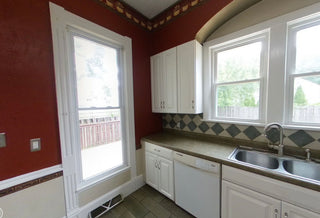 before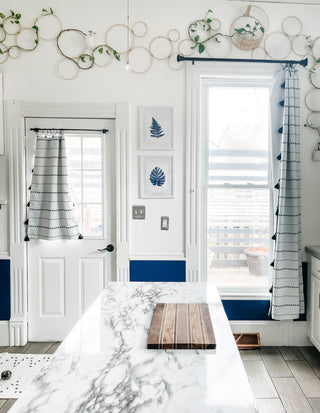 After
The endless circle bamboo trellis
Adds that je ne sais quoi
Follow along on Social Media for all the curved leaf bungalow updates!