Turning plants into art
A Curved Leaf Gallery Exhibition
In summer 2022, Curved Leaf traveled to Coastal Carolina University in Conway, South Carolina to install an art exhibition. Featuring an interactive installation, video, performance, and our planters and trellises, it was an exercise in joyful catharsis. Here's a look at the show!
Installing the Wall
This piece was all about hope, rebirth, and hard work! I wanted to give Curved Leaf's best seller, the Endless Circle Trellis, a place to shine, but with with the South Carolina sun, the plants stole the show! Everything was shipped to the gallery flat and assembled on site. The plants were locally purchased and I imagine they were sad to be de-installed and live in my comparatively dark and isolated living room.
The finished product!
Here are all the trellis pieces from the show…I still can't decide which is my favorite!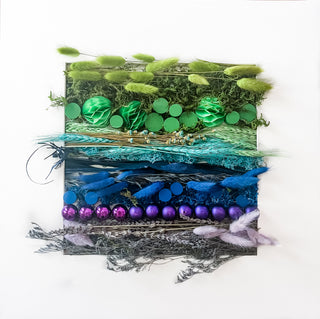 But wait, there's more!
naturally, a few dried floral pieces made their way into the exhibition…and inspired the creation of our Memory Terrariums.
Like most parents, I had a hard time letting go of those baby and toddler years. I found myself keeping small mementos such as Montessori blocks or small ornaments. For this exhibition, I combined these objects with dried floral to turn these small memories into art.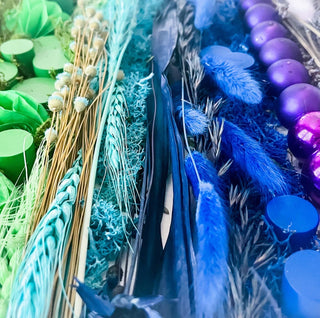 Processing trauma thru Art
Art therapy with flowers!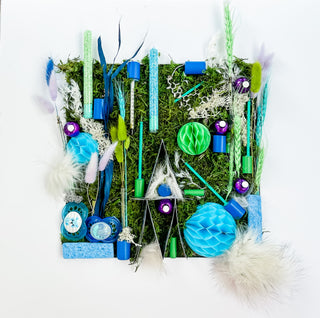 Rather, than being preserved, like the memories of my children, these pieces served to deal with trauma. Issues of domestic violence and the decline of my health are present in the multitude of materials I used and making them was a very healing process, as art can be. To say I felt vulnerable revealing these works in the gallery would have been an understatement !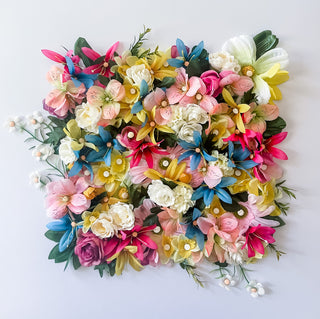 Instagram background = art?
Accent
Playing upon ideas of representation and art in the 21st century, I created this interactive installation. It was designed specifically for viewers to take perfectly formatted Instagram photos in front of it. In the post-pandemic world, it's my assertion that the audience needs to be a part of the show, otherwise, there's no need to leave the house!
Bring the art Home!
shop the products that made up the exhibition
Follow along on Social Media for all the curved leaf updates!